Pickens County Early Childhood Learning Center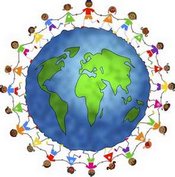 Pickens County Schools offers two high quality First Class Pre-Kindergarten programs that are partially funded from a competitive grant process from The Office of School Readiness. Alabama's state funded Pre-K program, First Class, has been awarded the highest quality rating by the National Institute for Early Education Research(NIEER) for the past six years. OSR is dedicated to working with Pre-K programs to ensure that Alabama's 4 year olds have access to high quality learning experiences so that they are prepared for school success.

Research shows that children benefit the most from high quality learning experiences. The Office of School Readiness works with classrooms to provide those high quality experiences in Alabama. Enrollment for the program will be selected by lottery. Notice for enrollment will be posted one month prior to the lottery for admission. If selected by lottery for enrollment, the date, time, and location of the drawing will be advertised and open to the community. Each class can only hold 18 children, thereafter, children will be placed on a waiting list.

For more information you may contact the Pickens County Early Childhood Learning Center at 205-367-8152.